Chiropractic is a natural approach to healing using non-invasive, non-surgical methods to treat the whole person. A major focus of chiropractic care is on spinal misalignment or subluxation. Spinal misalignment causes dysfunction in the joints, tissues, nerves, and organs which can show up in symptoms such as headaches, fatigue, back pain, decreased range of motion, muscle tension, numbness and tingling in arms and legs, or any feeling of dis-ease in the body. Subluxation can also be present without noticeable symptoms.
Chiropractic care is used to support a variety of needs including health restoration, sports injuries or other physical traumas, childhood injuries, pre- and post-natal care, pediatric and geriatric care, and wellness maintenance.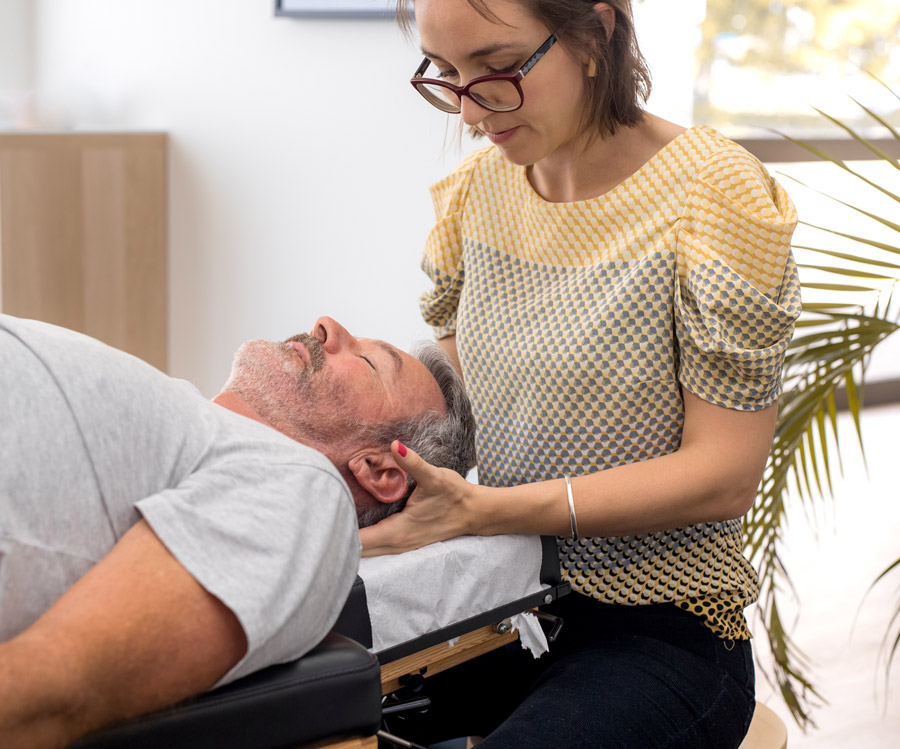 As part of a comprehensive care, clients receive initial and routine objective and subjective evaluations including a review of symptoms, nervous system scan to measure muscle tension around the spine, Applied Kinesiology or muscle testing to assess imbalances, orthopedic tests, and X-rays.
Session assessments and treatments are customized to your individual needs and may include the following methods of care:
Spinal Manipulation
Spinal Manipulation: precise impulses in specific direction to restore normal motion and position of individual vertebrae and what is used when a "pop" is usually heard.
The Activator Method
The Activator Method: a low-force adjusting protocol using a small tool.
Cox Flexion-Distraction
Cox Flexion-Distraction: a gentle, non-force stretching movement to aid in relieving nerve pressure in the lower and middle back and neck.
Spinal Decompression
Spinal Decompression: computer-aided technology to apply slow and controlled decompression to the spine, increasing circulation into the spinal discs and joints; used for disc related syndromes of the low back and neck such as herniated discs, bulging discs, facet syndrome, degenerative joint disease, and pinched nerves.
Thompson Drop Technique
Thompson Drop Technique: a pneumatically driven segmented drop system, which uses high speed thrusts with minimal force in sync with the drop of the table.
CranioSacral Therapy (CST)
CranioSacral Therapy (CST): uses light pressure on the cranial bones to locate and release any restrictions preventing the bones from pumping oxygen and nutrient rich fluid to the brain and spinal cord. Is effective for a wide range of medical concerns including, but not limited to colic, ear infections, learning disabilities, motor-coordination impairments, autism, post-traumatic stress disorder, emotional difficulties, and stress and tension-related problems.
Microcurrent Therapy
Microcurrent Therapy: uses a small amount of electrical current to speed the healing process, help relieve pain, and reduce swelling and inflammation.
Laser Therapy
Laser Therapy: emits photons (light) in very specific regions of the electromagnetic spectrum to penetrate the skin and absorb radiant energy to promote healing, break up scar tissue, reduce inflammation and pain.
Myofascial Release (or Unwinding)
Myofascial Release (or Unwinding): body therapy that releases the connective fascial tissue that occurs by following or "unwinding" the inherent, non-muscular movement in the body. It can be applied to whole limbs, surface areas, and even structures as small as a tooth and is often used in conjunction with craniosacral therapy. Addresses attention deficit disorders, learning disabilities, pain, movement restrictions, visual limitations, emotional blocks and other medical conditions.
The Diversified Technique
The Diversified Technique: each adjustment uses a specific line of drive for all manual thrusts, allowing for specificity in correcting mechanical distortions of the spine. Helps restore normal biomechanical function and treat sports and other injuries.
Instrument Adjusting
Instrument Adjusting: application of low force to the spine using state-of-the-art technical instruments that accurately measures subluxation of vertebrae. This technique is often used when clients prefer low-force and no sound during their adjustments.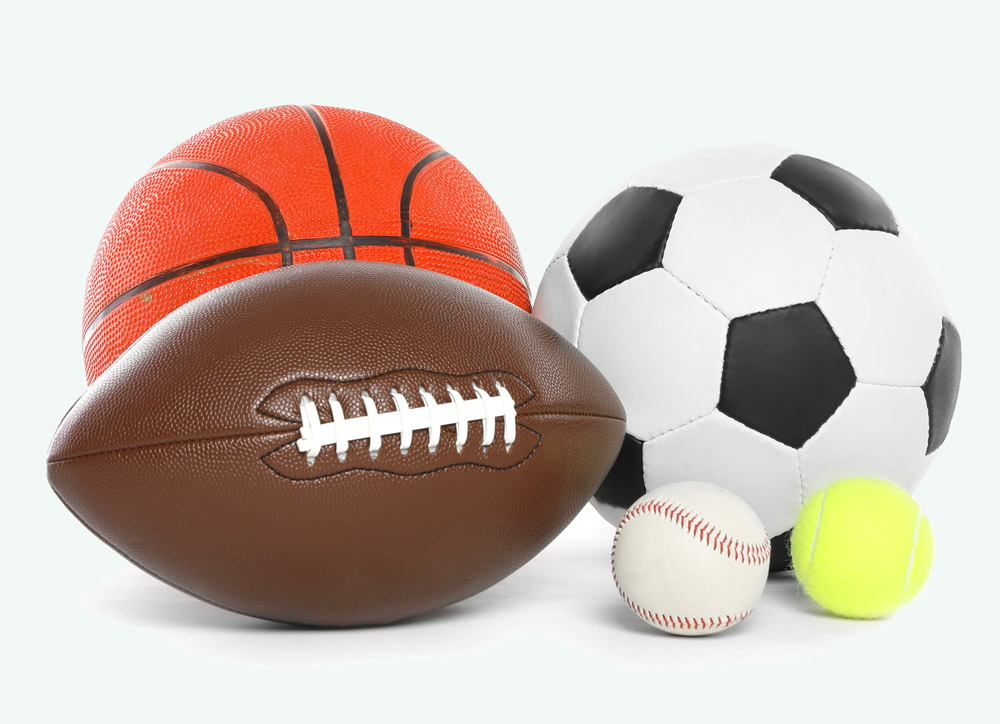 Back to School Sports Physical Special $50 through November 1! Youth Sports Physicals is a physical exam to understanding your childs health before they play sports. Student should bring all necessary forms and be accompanied by a parent of legal guardian. Schedule an appointment today with either Dr. Sean Cailteux or Dr. Shannon Pishny! Call 913-962-7408.
| | |
| --- | --- |
| Initial Consultation and Exam | $65 – 200 / 50-60 minutes |
| X-rays | $60 – 130 |
| Spinal and Extremity Adjustments | $60-75 / 10-15 minutes |
| Craniosacral Therapy / Myofascial Unwinding | $45 / 20 minutes |
| Spinal Decompression | $40 |
| Laser Therapy | $15 |
*Some fees may be covered by insurance. Note, Dr. Robin does not accept any insurance.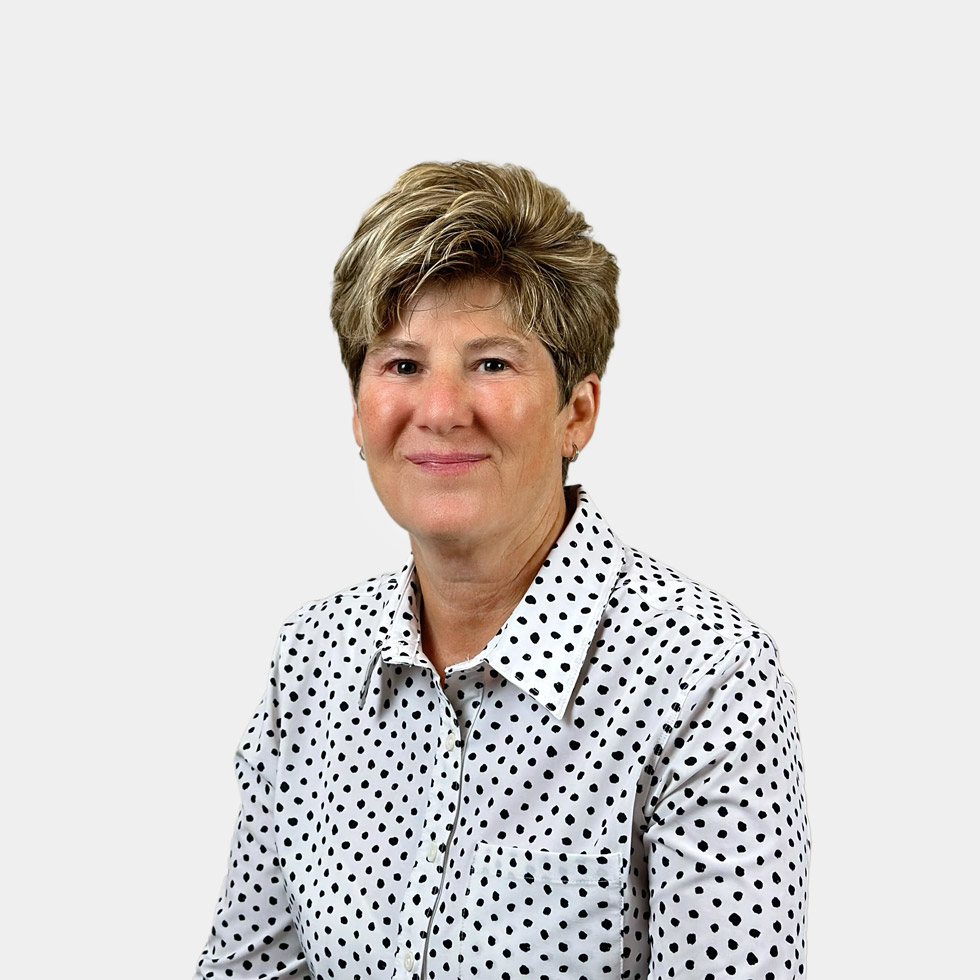 Dr. Michelle Robin
Doctor of Chiropractic, Chief Wellness Officer, Fellow Acupuncture Society of America, Certified Chiropractic Wellness Practitioner
Founded Your Wellness Connection in 2001
Specialties: Specializing in Whole Being Care and Chiropractic.
Read Full Bio
Dr. Robin is the founder of Your Wellness Connection, Small Changes Big Shifts®, Big Shifts Foundation®, and the Kansas City Wellness Consortium, but more importantly, she is a visionary for the well-being of many generations. After opening her chiropractic practice in Kansas City over 30 years ago, she's become a national influence and memorable leader in the wellness industry. Her simple framework – called the Quadrants of Well-Being – is the key to what many people have been looking for when it comes to discovering their best life. She has spent the majority of her career helping people make small changes that ultimately create the biggest shifts in their well-being. As a chiropractor, author, teacher, holistic healer, podcast host, unshakable optimist, international speaker, and passionate advocate for generational change, Dr. Robin has left an impression on thousands of lives by helping them find their unique path to wellness and enrich their purpose in life.
Awards: 2007 Chiropractor of the Year by Masters Circle; Kansas City Business Journal's Women Who Mean Business; Top 25 Under 25 Small Businesses by the Kansas City Small Business Monthly; House of Menu Community Service Award; Speaking of Women's Health Glow award; eWomen Network Femtor Made it to a Million Award
Education: Doctor of Chiropractic degree from Cleveland Chiropractic College; Bachelor of Business Administration degree from Washburn University; Post-education from a number of institutions, including Parker College of Chiropractic, Logan College of Chiropractic, and Northwestern Health Sciences University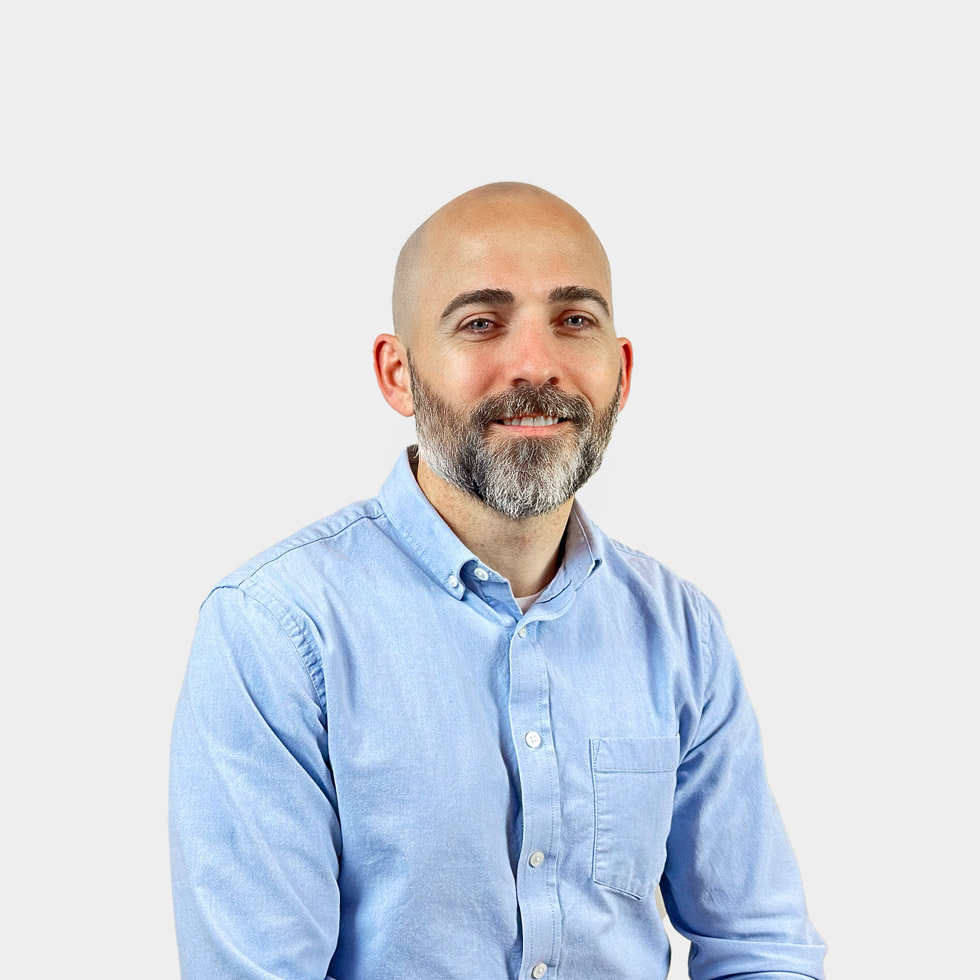 Dr. Sean Cailteux
Doctor of Chiropractic
Joined Your Wellness Connection in 2011
Specialties: Low back conditions and the care of extremities using Cox Flexion Distraction, Diversified, Activator, spinal decompression, kinesiotaping, and cold-laser therapy.
Read Full Bio
Dr. Cailteux is a certified provider of the Cox Technique, which is a form of spinal flexion-distraction. He also required extra education in chiropractic techniques for treatment of extremities. He grew up in St. Mary's, Kansas, but lives in Kansas City, Missouri, with his wife and kids.
Awards: The Robert J. Czopoth Service and Leadership Award at Parker University Cum Laude; Best Technique Award, which is awarded to one member of every graduating class
Education: Undergraduate education from Washburn University in Exercise Physiology and Pre-Med; Parker University for a Doctorate in Chiropractic; Bachelor of Science in Human Anatomy; Bachelor of Science in Health and Wellness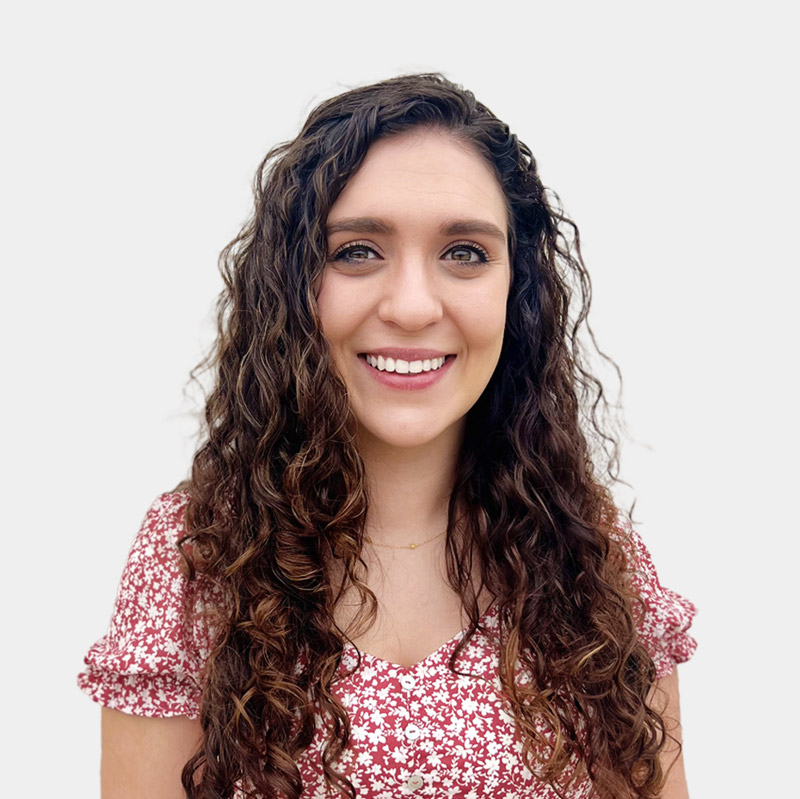 Dr. Victoria Murdock
Doctor of Chiropractic
Joined Your Wellness Connection in 2023
Specialties: Specializing in prenatal and pediatric care with techniques including Diversified Technique, Activator Technique, Thompson Technique, Sacro-Occipital Technique and Webster Technique.
Read Full Bio
Dr. Victoria Murdock is from Parsons, Kansas, but fell in love with the Kansas City area when she moved for school in 2020. She found an interest in the health field at a young age and ultimately decided on chiropractic after realizing the many benefits it has for all ages. While doing an internship, she found a passion for prenatal, pediatric, and family wellness care. She graduated with her Doctor of Chiropractic in April of 2023. She is Webster certified, as well as experienced in a variety of techniques, including diversified, cranial sacral therapy, SOT, and Thompson. She is continuing to learn and update her techniques for the best patient care. Her approach to treatment is patient-centered and believes in empowering her patients to take an active role in their health. In her free time, she enjoys spending with her animals, taking walks with her husband, visiting her family and friends, and reading.
Education: Doctor of Chiropractic from Cleveland University- Kansas City, Webster Certified, Certified Phlebotomist Technician, Bachelor of Science from Pittsburg State University.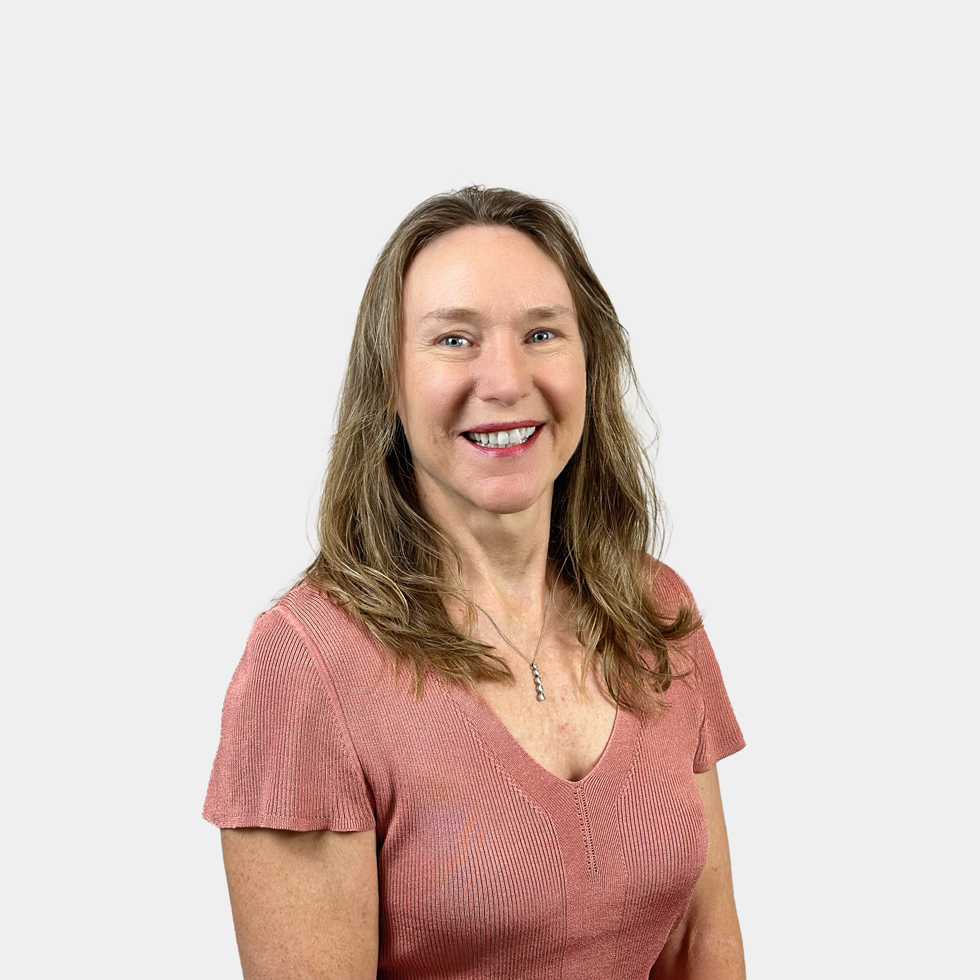 Dr. Georgia Nab
Master of Science in Human Nutrition and Functional Medicine, Doctor of Chiropractic, Certified Nutrition Specialist
Joined Your Wellness Connection in 2017
Specialties: Genetics, functional medicine, nutrition, and chiropractic care.
Read Full Bio
Dr. Georgia Nab entered the chiropractic industry in 1992 by owning a chiropractic clinic in Wichita, Kansas. From 2012 through 2017, she joined a manufacturing facility in Wisconsin to provide chiropractic care, nutritional counseling, and educational training to the employees at the company's corporate headquarters. While there, she authored her book called 1 Degree of Change, in addition to numerous other publications. In 2015, she graduated with her Masters in Human Nutrition and Functional Medicine degree. She is currently an adjunct professor at the University of Western States for their masters program. Dr. Nab is a Certified Nutrition Specialist from the Board for Nutrition Specialist and works with Affiliated Monitors, an independent monitoring company for professionals.
Education: Cleveland Chiropractic College in Kansas City, Master degree in Human Nutrition and Functional Medicine
Learn more about Georgia: authenticdoc.life
Dr. Shannon Pishny
Doctor of Chiropractic, Chiropractic Pediatric 400-Hour Diplomate
Joined Your Wellness Connection in 2005
Specialties: Prenatal and pediatric chiropractic, craniosacral therapy, Cox Flexion Distraction, Impulse Adjusting Instrument, Logan Basic and Webster Certified.
Read Full Bio
Dr. Shannon Pishny is a passionate advocate for the well-being of families, and that stems from being a mother herself to three children. From prenatal care and delivery to pediatric care, Dr. Pishny encourages and educates parents about raising healthy kids in today's world. She's been trained by some of the leading pediatric chiropractors in the country at the International Chiropractic Pediatric Association.
Education: Cleveland Chiropractic College; Certified in prenatal and pediatric chiropractic; Speciality training in Diversified, Cox Flexiion Distraction, Pro-Adjuster, Logan Basic, and Pediatric Chiropractic